We are a partner church with DOVE International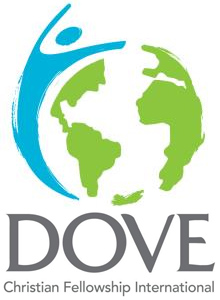 DOVE International is a worldwide family of believers in Christ involved in churches and ministries located in six continents. Diverse in culture and background, DOVE partners have a common God-given vision, values, mission, and commitment to start and nurture churches and ministries to transform communities throughout the nations.
DOVE encourages local church leaders to train God's people to become spiritual fathers and mothers who nurture and release believers to minister through small groups, learning to live in community together.
Called to be people of prayer, to make disciples, to reach those who need to know Jesus and advance the Kingdom of God, we stand together with the rest of the Body of Christ to advance the kingdom of God in every nation.
DOVE is an acronym which states "Declaring Our Victory Emmanuel."
DOVE is based in Lititz, Pennsylvania.
www.dcfi.org
---
Celebration Service
We gather weekly every Sunday morning at 10:00 am to worship and glorify God in song, testimony, a life-giving message and fellowship. We call this time 'celebration'.