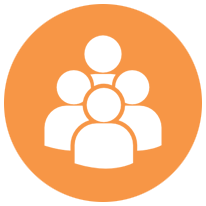 Life in Christ is more than a weekly celebration service. We believe that our life in Jesus is lived every day. That's why we're a cell-based church. Our small groups (we call them cell groups) are 'real-life' fellowships. Genuine relationships develop, we grow in Christ, and we stretch in ministry as we serve the Lord. Here prayer, discipleship and outreach combine.
Cell group allows us get to better know each other and to be ourselves. It's a safe space to share our challenges, joys and sorrows. We get to explore and demonstrate the practical ministry of the gifts of Christ. Our goal is to develop a closer relationship with Jesus and together we reach out, practically expressing His Commission to all the earth.
---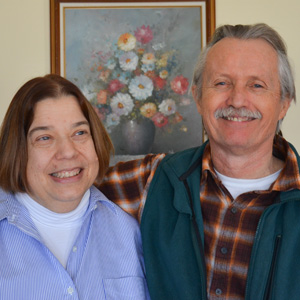 Bob & Barbara Olmstead
Holyoke, Mass
---
Living a victorious Christian Life
Centered between worship and prayer, our cell gathering Inquires into and discusses the Biblical instruction and solutions to today's life challenges. We learn how to practically apply Kingdom principles as we follow Jesus and live a 'normal' Christian life.
Join us as we explore aspects of living in Christ such as: Intimacy with God; Prayer life, types of prayer and 'how to' application; The tongue, its use and what it's there for; Efficacy of the blood of Jesus; The Holy Spirit – His aspects, His gifts, how can we discern His voice and movement; The Father – our relationship with God, each other, and our relationship with the world.
We know God will continue to reveal Himself to each of us as we seek Him. Our heart is to build family and community as we honor our Lord.
---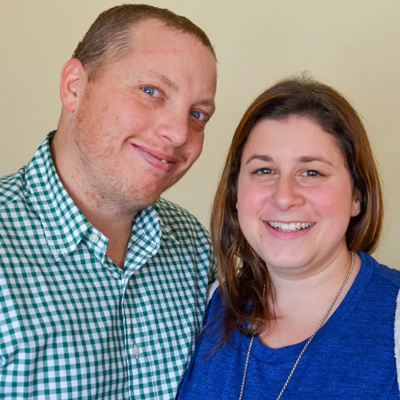 Nate & Christina Desjardins
Enfield, Conn
---
Revival Fire: Living the Book of Acts
We will be studying the Book of Acts as well as some of the great revivalists who have lived out the Book of Acts in everyday life and ushered in some of the greatest moves of God this world has ever seen.
Our aim is to be stirred in our passion and faith to live as the original apostles and the early New Testament church lived, and to see the church restored to its original design and intent, with the results being more than just a moment or two of revival, but rather a sustained and powerful move of God brought about by a church that fully understands and embraces its identity and calling.
---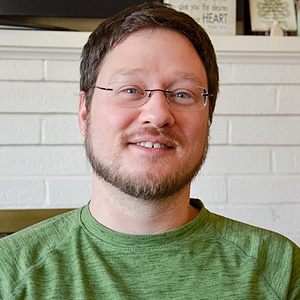 Mike Ermold
Feeding Hills, Mass
---
Continuing the Book of Acts
This is a group geared towards walking out who we are as believers and what God has placed within each of us, according to Jesus' direction in His Commission. This is a time of training and growth for all involved as we engage people from all walks of life to pour out the Love of God on them, typically in a public setting.
We tend to target marketplaces, malls and city streets, expecting Holy Spirit to guide, edify, love and heal all who we encounter. The goals here are threefold: to release the Love and Kingdom of God as we are able, to win souls, and to make what we are doing in to a lifestyle versus an outing.
---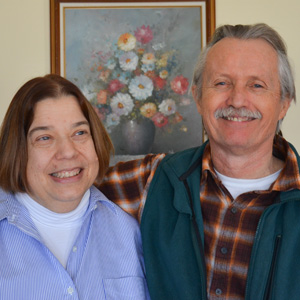 Bob & Barbara Olmstead
Holyoke, Mass
---
Discipleship
Our focus is on essentials for a firm foundation. We want to develop a grasp and working understanding of the basic elements of our Christian walk. Our goal is to strengthen and encourage one another in Christ.
The cell will be oriented to a wide range of believers, from the beginner who need basic training, to long-time Christians who want to understand what discipleship is, so they might learn to disciple others. All are welcome!
---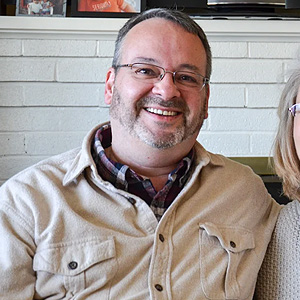 Ed Dion
West Springfield, Mass
---
The Book of Job
We will look at the book of Job, but in a way that does not rehash old thoughts or thinking. Have you ever noticed there is very little narrative in Job?
That is because 97% of the book is comprised of conversations! What does God say? What does the devil say? What do Job and his friends say? How does what they say hold up under the light of New Testament revelation? What does it teach us about the things we say and the things we ought to say?