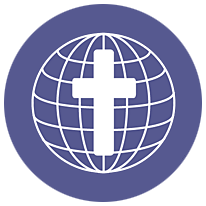 Lighthouse Christian Church exists to take the message of hope found in Jesus to the ends of the earth.
Over the years, we have traveled throughout the world sharing God's love with others.
We are proud to support and partner with the following missionaries from around the world.
---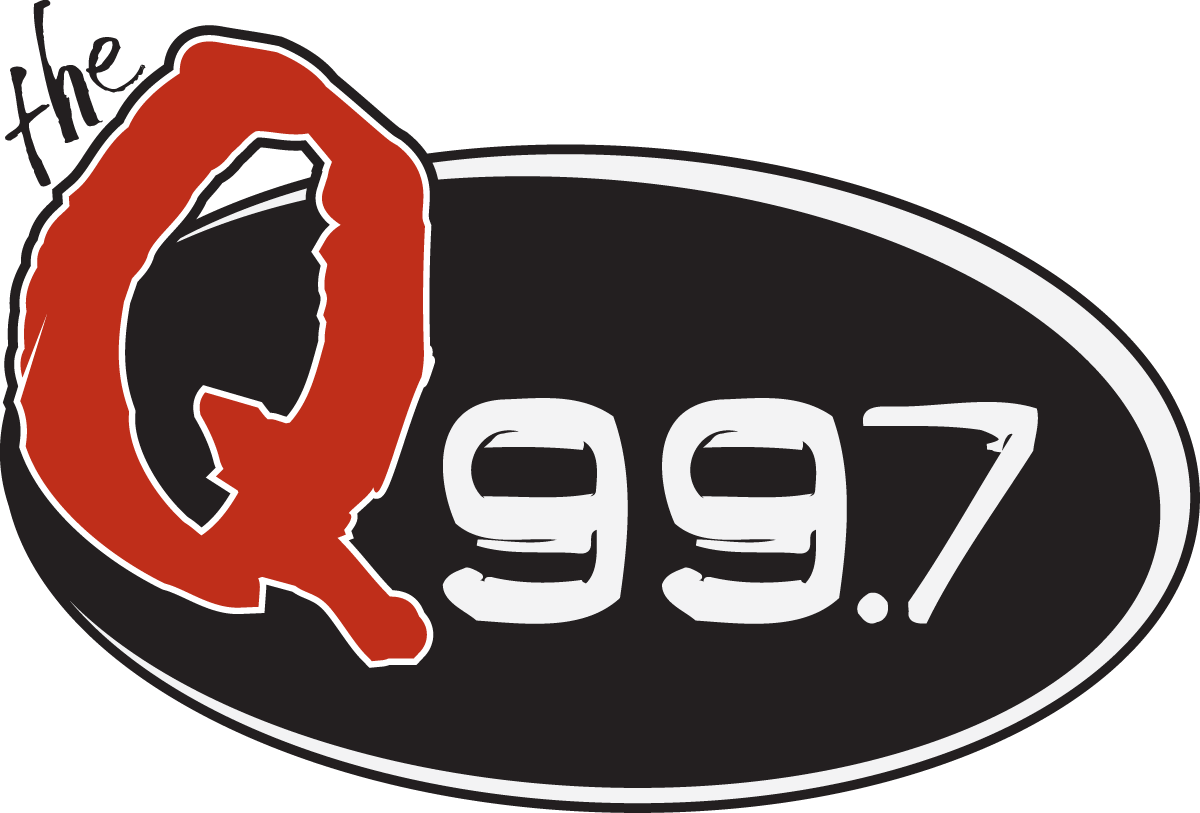 Organization: WLCQ 99.7FM
Location: Springfield, Massachusetts
Email: contact@wlcq.com
Website: www.theq997.com

What we do to care for people:

Local Christian Radio: We bring local Christian music across the airwaves and into people's cars to change hearts and lives for Christ.
Website Hub: Online directory that features local churches, businesses and events for people to get connected.
Live DJ's: Live DJ's throughout the day that encourages people, pray on air, and share life stories that connect people back to God in a tangible way.
Sticker Stops: Street teams go to different locations where they play Christian music, give away free prizes and bumper stickers, and pray with people.
Drive Through Difference: A campaign that encourages local Christians to pay for the customer behind them when going through a drive through restaurant.
Promote local Christian businesses: Partnering with local Christian businesses with On-air spots, promotions and events.
Mission trips: Gather local Christians from different churches who are interested in missions and give them an opportunity to serve in a third world country.
Q Groups: Gather local Christians from all different denominations and churches who have certain interests (like running/walking) and give them an opportunity to create meaningful friendships on that common ground and meet on a regular basis to do those things.
Concerts: Bring in big named Christian musicians and bands from all over to play concerts in this area.
Internships: Teaching the next generation about radio and running a Godly business.
---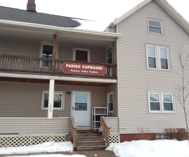 Organization: Parish Cupboard
Location: West Springfield, Massachusetts
Email: ParishCupboard@aol.com
Website: www.parishcupboard.com

What we do to care for people:

Emergency Food/Pantry: We support needy families and individuals
by giving them groceries once a month. We have approximately 200 families come for groceries each month.
Hot Lunch Program: Five days a week we open our dining room to anyone to have a hot lunch for free. We see many homeless and needy people and our daily served averages to about 37 people a day.
Respect: Our Mission is to provide a safe, welcoming haven for people and show them love and respect.
---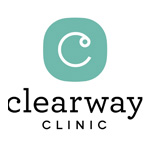 Organization: Clearway Clinic
Location: Springfield, Massachusetts
Email: clearway358@gmail.com
Website: www.clearwayclinic.com

What we do to care for people:

Pregnancy Tests: We provide free pregnancy tests for women.
Ultrasounds: We provide free ultrasound exams which are quick, painless & do not require blood to be drawn. This test will indicate if there is a viable intrauterine pregnancy and determine gestational age (how far along you are).
Nurse Consultation: Every patient is given 15-20 minuets to discuss her concerns with a nurse prior to an ultrasound exam or STD testing.
STD Testing: We test for Chlamydia & Gonorrhea which can be detected by urine. If you test positive, treatment is given to you and your partners.
---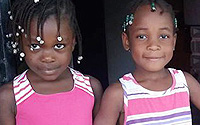 Name: Mary Ann Marzano
Organization: Organic Change for Haiti
Email: ma.marzano@comcast.net
Website: www.OrganicChangeForHaiti.org

What we do to care for people:

Home: We provide a home to young women who have aged out of the orphanage and have no where to go.
Life Skill: Give young women life skills so they can provide for themselves and don't just end up on the streets.
Orphanage: We take in babies and malnourished children who are orphans and in need of care. We give them a loving home, food, clothes and a safe place to be.
---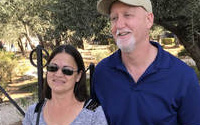 Name: Shawn Hurley
Organization: Happy Hands Ministries
Website: www.shawnhurleyministries.com

What we do to care for people:

Missions: We go on missions trips across the world to bless & encourage people
Healing: We see God move in miracles and healings
Outreach: We go and minister to places that don't know Jesus
---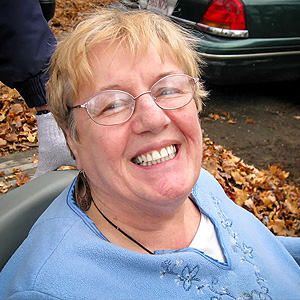 Name: Carol Pomeroy
Organization: Door of Hope
Location: Springfield, Massachusetts
Email: doorofhope1641@aol.com
Phone: 413.567.2303

What we do to care for people:

Counseling: For emotionally disturbed and chemically dependent adults.
Prayer: Constant prayer for the people that are being counseled.
Check ins: Daily phone calls and check ins to help the emotionally disturbed and chemically dependent people stay accountable and connected.
Hospital visits: There can be an extreme sense of loneliness that happens for these people, it is important that they feel valued and not alone.
Referrals: Provides connections with social workers and food banks.
Court Visits: Goes to courts with them and is an emotional support for them.
Housing: Hosted people in Carol's home to live from time to time depending on their situation.
Once a month meeting: A gathering with a meal, worship, prayer & encouragement once a month.
---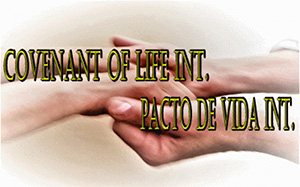 Name: Pastors Barry & Maritza Manchester
Organization: Covenant of Life International
Email: contact@covenantoflifeinternational.com
Website: www.CovenantOfLifeInternational.com

What we do to care for people:

Our Mission: We are an evangelical Bible-believing ministry committed to the mission of serving our Lord and savior Jesus Christ by sharing His Gospel message of salvation, redemption, and grace to the nations.
Our Vision: We serve United States and the world making the Lord's disciples as it is commanded in the Great Commission! Specifically, our vision is to reach out and spread the Gospel of Jesus Christ among the migrant farmers and their families that legally come from different nations to work in our country.
---

Organization: Springfield Rescue Mission
Location: Springfield, Massachusetts
Website: www.springfieldrescuemission.org

What we do to care for people:

Men's Emergency Shelter program: We provide homeless men with nutritious meals, safe shelter and hygiene items as well as clothing, counseling and referrals to community resources as needed. We serve approximately 600 unduplicated men annually, ages 18 and older.
Public Breakfast Program: We service a well-balanced, full breakfast for up to 100 hungry men, women and children, six days per week.
Operation SONshine: We have a mobile food service that delivers an average of 200 nutritious meals per day, on each day of operation, to residents in Springfield's low-income neighborhoods.
Traditional Holiday Meals: We serve over 2,300 hungry and homeless individuals at a sit-down holiday meal on Easter, Thanksgiving and Christmas.
Give Away Center: This is where we give away clothing, shoes and coats as well as bags of groceries filled with nutritious food items and food staples and other items for daily living. These supplies are distributed three days per week to anyone in need.
Men's New Life Rehabilitation Program: We provide a comprehensive approach to overcoming homelessness. We work individually with participants to help them resolve a large number of problems so they can return to the community and sustain a productive life. We have a capacity to work with 100 men at a time.
Men's Transitional Living Program: Graduates of the Men's New Life Rehabilitation Program stay for up to 12 additional months in the Transitional Living Program. The men live in an alcohol-free and drug-free environment and receive meals and case management before making a full transition to independent living.
---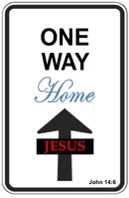 Name: Brian & Julie Griffith
Organization: One Way Home Ministries
Email: Hope@1WayHome.org
Website: www.1WayHome.org

What we do to care for people:

Vision: Our vision is to answer the call the Lord has placed on our lives, to carry out the Great Commission (Matt 28:16-20). We believe we are called to be true "fishers of men" (Luke 5:1-11).
Mission: Our Mission, we believe, is to carry out this vision in the following ways:
· Bring an authentic, biblical and uncompromising gospel message to the lost. We believe we are called to the institutions of higher learning (colleges and universities) in western Massachusetts and north central Connecticut, to reach this generation of lost souls.
· Come to the rescue of those "being led away to death" (Proverbs 24:11). We see this in the institution and abomination of abortion. We believe we are called to speak God's truth about this, in love, to those considering this course of action, and provide them with godly alternatives, beginning with repentance and turning to Jesus as Lord of their life.
· Provide biblical discipleship to those who have made the decision to surrender their lives to Jesus as Lord.
· Teach apologetics as an answer to the questions concerning the seeming conflict between the Word of God and science.
---
Name: Bruce & Nancie Gordon
Organization: Multiplying Freedom Ministries
Email: MultiplyingFreedom@gmail.com
Website: www.MultiplyingFreedom.com

Both Bruce and Nancie have been involved with prayer and deliverance ministry in churches, healing rooms and homes, both in the U.S. and abroad. They have been praying and ministering to hurting believers for decades, and are happy to equip those who want to include healing and deliverance in their own ministries, including offering customized training programs to churches and groups of any size.
They work effectively with different streams of church and ministry. If you are interested in a training or ministry time in your church or home group, they would love to talk with you.
---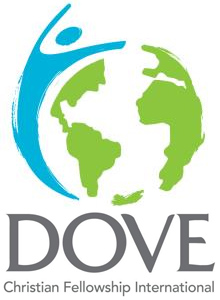 Organization: Dove Missions International
Location: World Wide
Email: info@dcfi.org
Website: www.dcfi.org

What we do to care for people:

Long Term Service: We have many long term missionaries that go all over the world, including Kenya, New Zealand & the Middle East.
Mission Festival: Every year there is a mission's festival were the missionaries gather to raise support and share information about their mission.
Youth & Young Adult Missions: Plan, train and equip youth and young adults for different short term mission trips around the world.
Medical Missions: Send out teams consisting of doctors and nurses to remote areas that don't have much access to medical help.
Short Term Teams: Send out many short term missions teams all over the world.
Training: Personal training & equipping missionaries along with providing lots of written literature & resources.
Financial Support: Helping finance many missionaries in need as well as give good financial advice and protection to missionaries.
Church Planting: Equip and encourage local leaders where missionaries are sent to start new church plants.
Mission News: Provide missionary news to all of the church that are a part of DOVE so that they can stay connected with pertinent information.
---